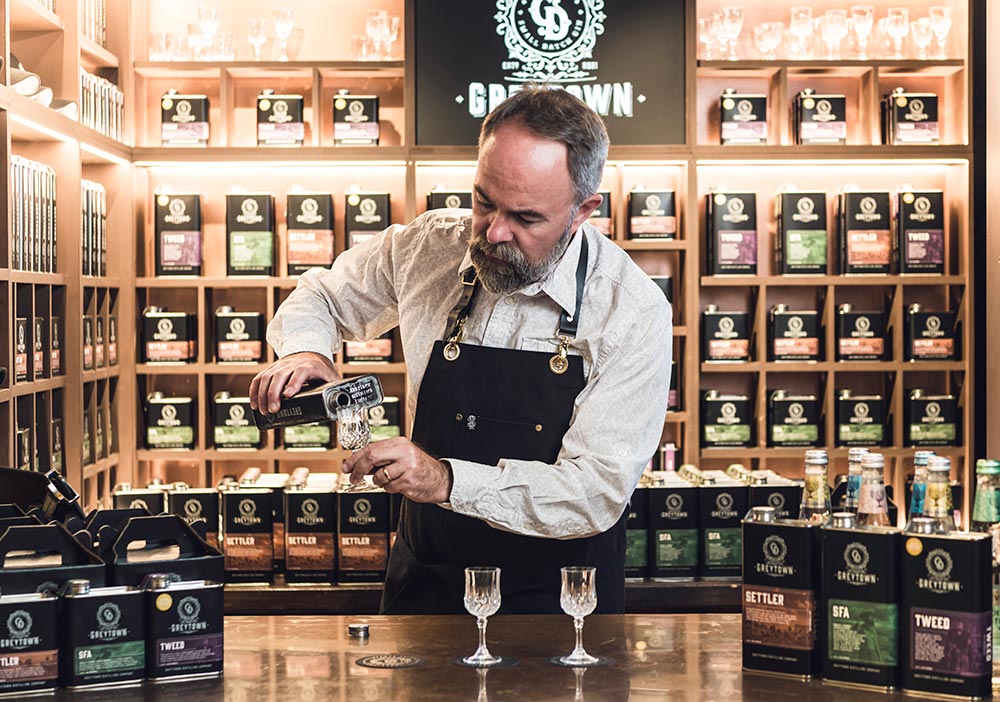 Tastings are available inside the emporium, at the rear, by appointment and on Fridays, Saturdays and holidays (10am-4pm).
We'll welcome you with broad Greytown grins and let you sample GDC gins so good they'll probably summon an earthy response. We won't mind. We've heard that word before.
Retail sales are also available in the emporium 10am - 4pm daily.
Or, get yourself along to Greytown's landmark White Swan Country Hotel on Main Street. The White Swan is the official bar of the Greytown Distilling Company. Nick, Rosie and the Swan team will serve up GDC gins just the way you like them.