Rebellion has driven positive social, economic, political, scientific and artistic change throughout history.


Non-conformists ignore fixed or outdated ideas and shine the light on bold possibilities and better worlds. Yet "rebel" and "non-conformist" are still dirty words in the language of many.

Not you. And not us.

We established the Greytown Distilling Company to honour kiwis who challenge the status quo and look towards uncharted horizons. GDC salutes folk who are audacious, modest, and don't falter at the slightest hurdle.

Don't get us wrong. We're not advocating anarchy. We're talking about people like the founders and shapers of Greytown. And people who invent or fix the things we take for granted.

Gin was the original elixir of Europe's non-conformists. Only recently has it been hijacked by the weekender set who consume for show, not enjoyment. GDC reclaims gin for those who sing to their own tune. We've put it in stainless steel flasks because they're recyclable and easier to chill and transport.

Greytown, South Wairarapa, is our home and GDC gin is very much a product of this place. We're proud to share some of its history and honour a few of its non-conformists as we bring you our small batch creations.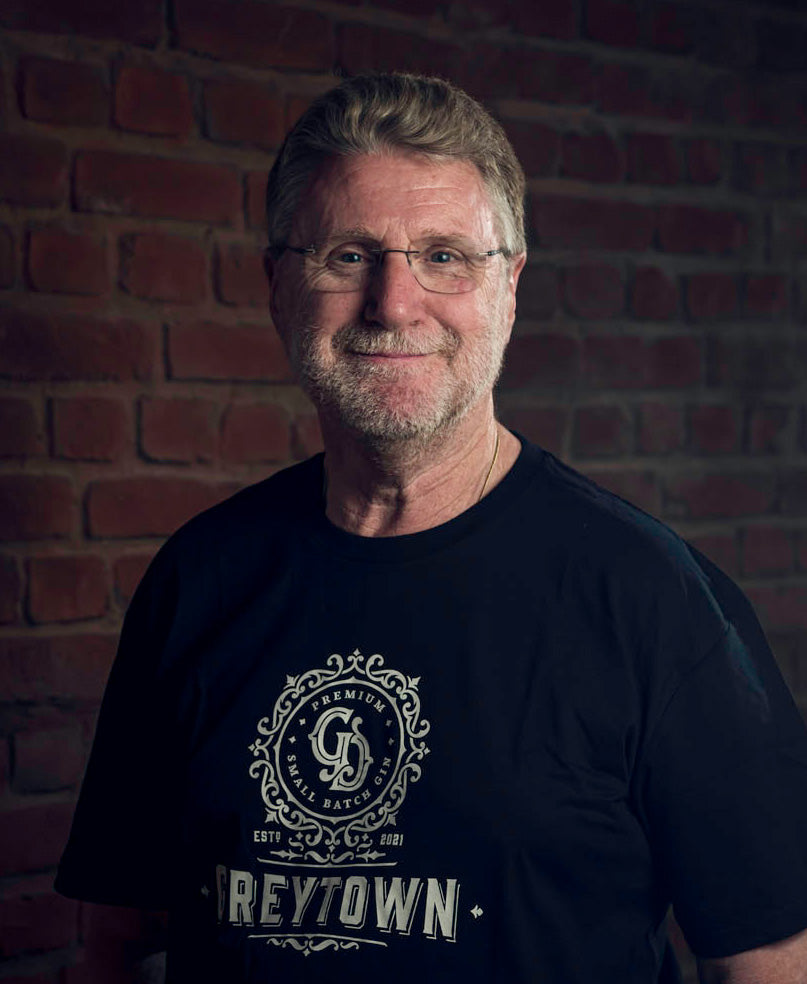 Peter Warren
MASTER DISTILLER
Peter's relationship with gin began at a relatively early age. No, not your typical youthful bombard-your-liver-and-seek-oblivion kind of relationship, but a more discerning, quality-appraising approach. At least that's what he claims.
That early flirtation morphed into fine appreciation. Overseas trips turned into outstanding-local-gin-sampling-and-purchasing missions (the top shelf of the Warren drinks trolley is mightily impressive). And pretty soon, fine appreciation turned into a desire to craft.
After much trial and error, Peter developed his own neutral spirit and has relished the opportunity to explore a range of flavour profiles using different botanicals and distilling techniques. The outstanding customers of the Greytown Distilling Company thank you for it, Peter.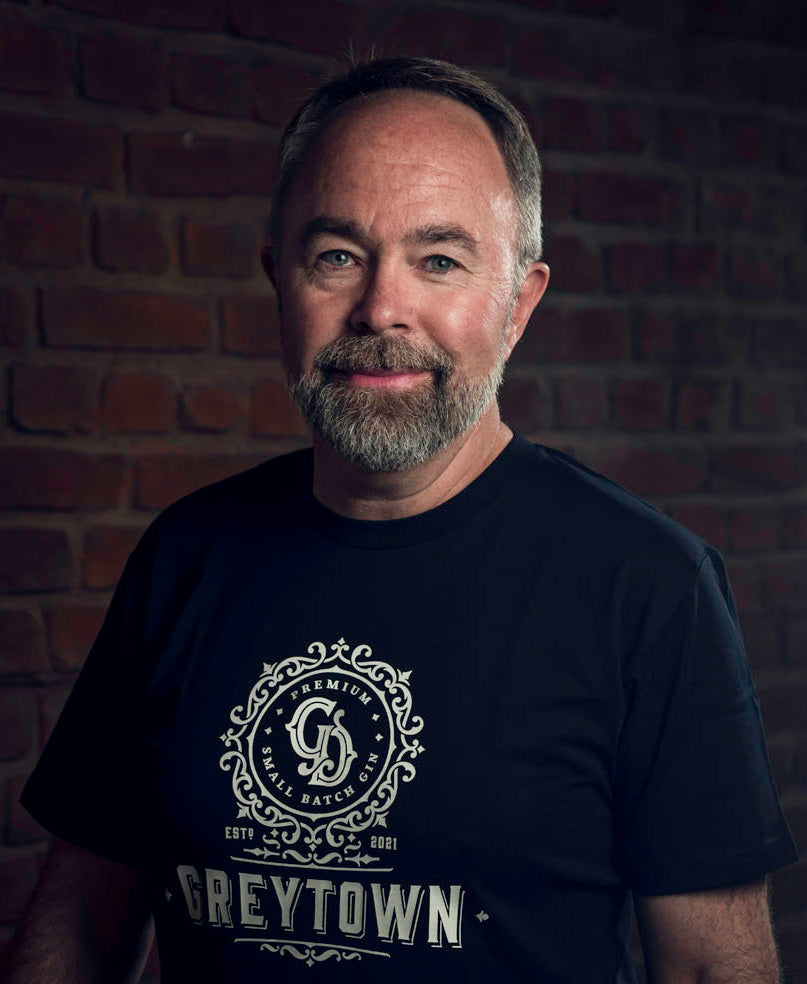 Adam Blackwell
Marketer, retailer, entrepreneur, exhibitionist and self-appointed Greytown ambassador, Adam has dedicated the remainder of his days to promoting the interests of the charming little town he calls home (alongside promoting the interests of his charming wife, who has yet to fully realise she could do better).
That means events, promotions and celebrations all designed to draw in the crowds and create Main Street prosperity.
So why gin? Martinis (2 parts gin, 1 part vermouth with a twist of lemon) have become a Blackwell pre-dinner staple. Adam's no Tom Cruise, but he can shake up a cocktail and deliver it like a pro.

Gavin Hodder
Gavin is hewn from fine Wairarapa farming stock, but rather than fattening lambs and invigorating crops, he discovered a deep visceral preference for doing the same to businesses. So he studied accountancy (look, someone has to) and embarked on a stellar career in financial and business management.
Gavin quickly rose through the ranks to the heady heights of directorship, working for accountancy firms and a range of local and multinational enterprises mainly in the tech sector. He gets results and shareholders love him to bits. They send him gifts at Christmas (which he returns in the interests of transparency). Some even leave him stuff in their wills (no pets please).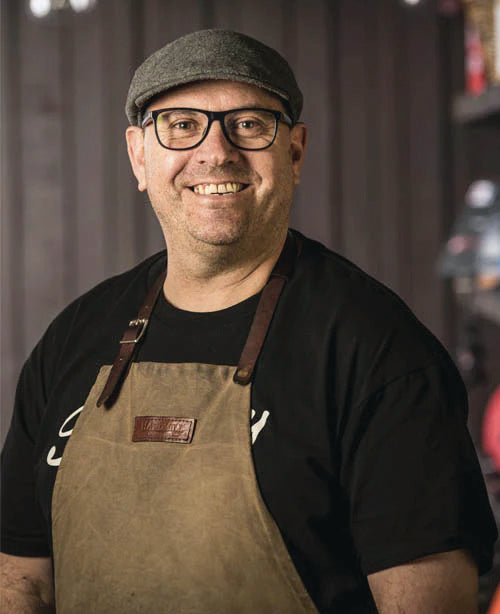 SHANE KELLY
Bicycle and e-bike expert at Blackwell and Sons, Tasting Shed host and logistics eyes and ears at Greytown Distilling Company, Shane is the guy who puts the smooth in smooth operations. His easy-going warmth and detailed knowledge of our gin recipes, distilling process and what ideal tonic mixers work perfectly with our gin range attracts both sales enquiries and 'Is he single? – asking for a friend' quiet questions to our emporium team. Sorry people, Shane's heart was stolen long ago.
Call into see Shane at the GDC Tasting Shed most Fridays and Saturdays between 10am and 4pm. He'll line up the latest batch of three much loved gins for you to sniff and sip neat, or with a matched tonic or soda water.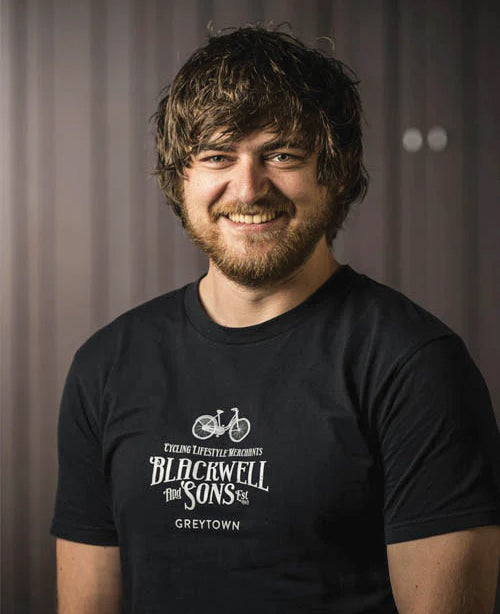 YOUNG ADAM
We don't actually know what his last name is. Young Adam is currently GDC's apprentice distiller training under the watchful eye of Peter Warren. His accurate adherence to recipe is legendary and he is a completer; Young Adam also cleans, fills, labels and packs our iconic stainless steel flasks with pin-point accuracy. On a hot sunny summer afternoon, Young Adam can be found floating around the distillery building breathing up the tantalising aroma of a fresh batch of GDC gin, and wondering why the air conditioning isn't working.